With a positive outlook, the report is a must read for all Sunbury businesses.
Particularly if they want to see sustained growth in their own organisations and local community.
There are a few known issues such as parking and high rents, but most importantly are the real concerns for small business that could have long term impact.
As Michael Osborne, SBA president, said to the Sunbury Leader, the report would be a reference document for local business. "A marketing coordinator specialising in strip shopping could be an action from this".
Ms Hetherington said while parking and general challenges offered by changing consumer habits such as online shopping had been anticipated, the absence of a dedicated Hume Council economic development manager for Sunbury had been noted.
In the Sunbury Leader interview with survey participant and Collins Books Sunbury proprietor Michelle Billings, she said that nine months into her life as a franchisee had made it clear she couldn't rely on walk-up customers. "It was obvious retailers needed to cross promote and shoppers had to think locally."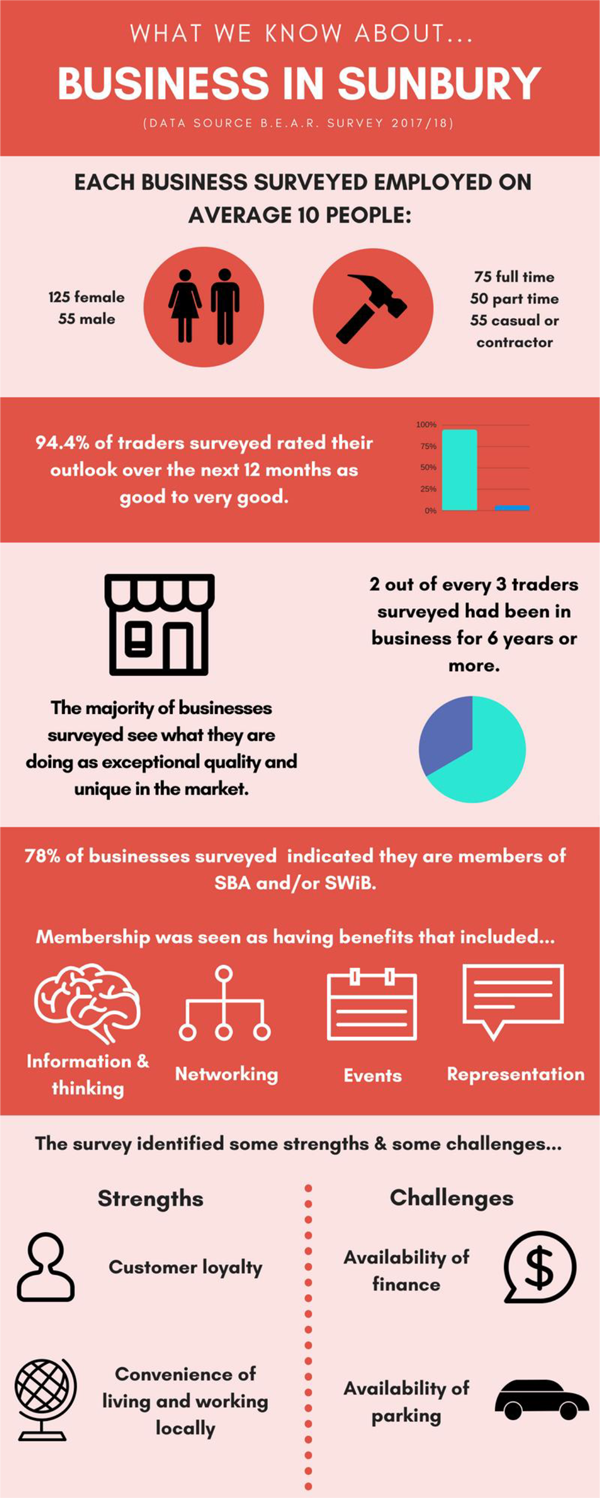 If you have any queries, concerns or questions please reach out to an SBA committee member via email, phone OR at our next Networking breakfast.