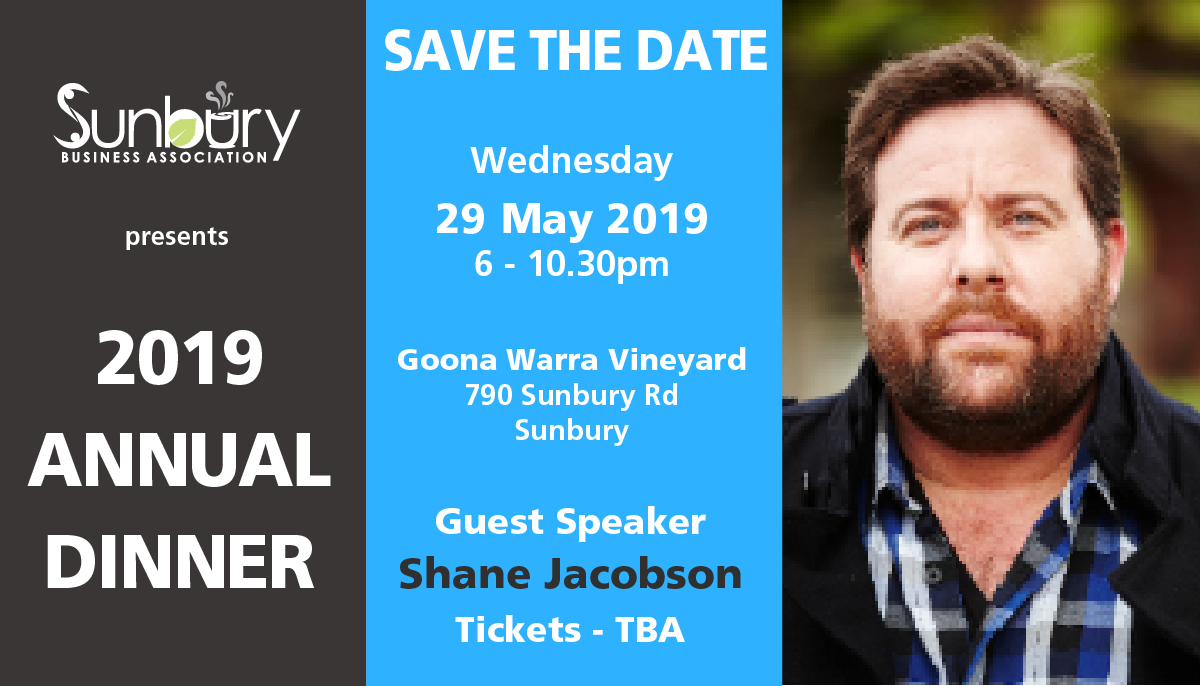 "Shane was highly professional and did a fantastic job of keeping the night rolling smoothly and quickly. Most importantly he was hilarious too – he had the audience members doubling over with laughter and we have had nothing but positive feedback from everyone who attended our event. Most impressive was his improvising and thinking on his feet. Ten out of ten to Shane
Jacobson."
City of Port Phillip
We're excited to announce Shane Jacobson as our guest speaker at the 2019 SBA Annual Dinner.
He is a multi-talented, multi-award winning performer who first found his fame as the character of Kenny Smyth in the Australian film Kenny, released in 2006.
Wednesday, 29th May 2019
6 – 10.30pm
Goona Warra Vineyard
Book Online