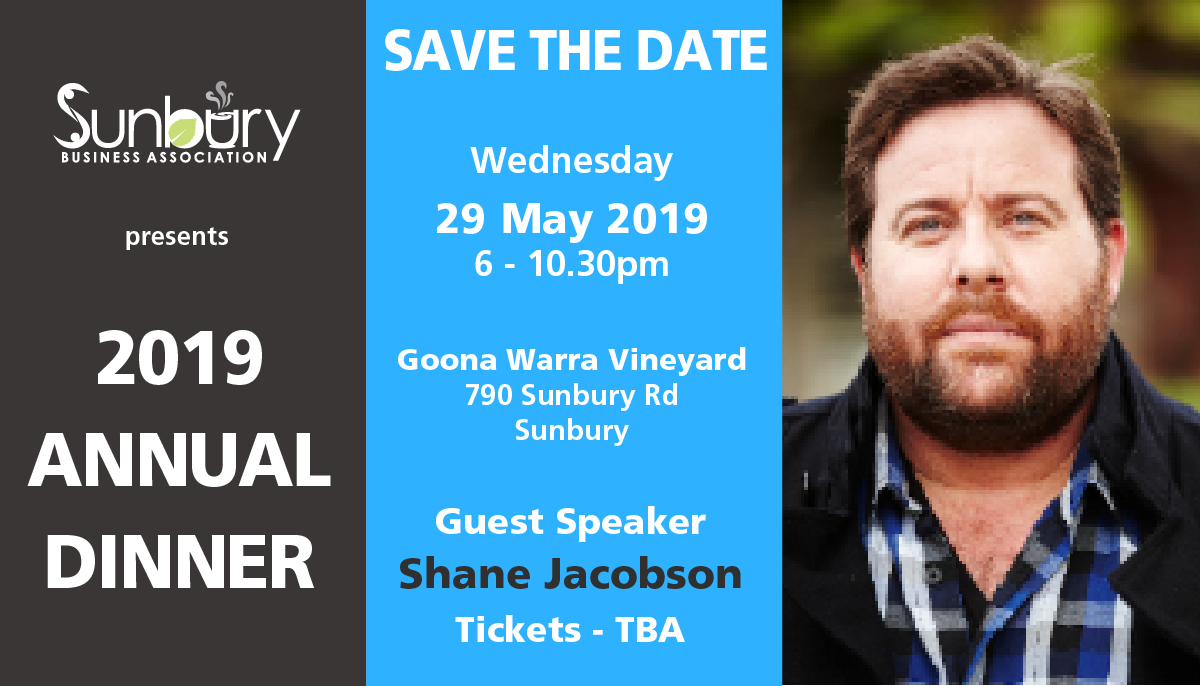 We're excited to announce Shane Jacobson as our guest speaker at the 2019 SBA Annual Dinner.
He is a multi-talented, multi-award winning performer who first found his fame as the character of Kenny Smyth in the Australian film Kenny, released in 2006.
SAVE THE DATE
Wednesday, 29th May 2019
6 – 10.30pm
Goona Warra Vineyard
Member ticket sales open next week!