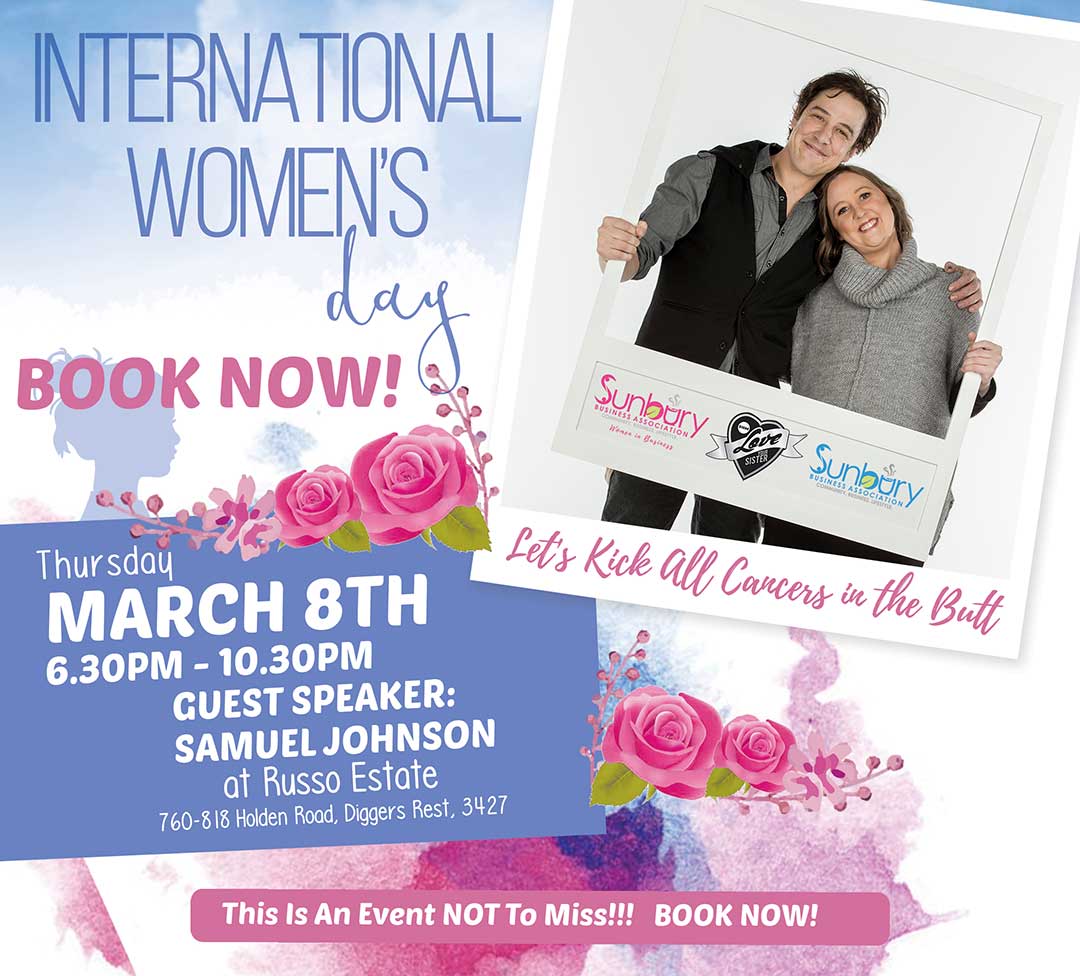 Sunbury Women in Business (SWiB) & Sunbury Business Association (SBA) 8th March 2018 Fundraiser
BUY TICKETS
Love Your Sister is a not-for-profit organisation which raises much needed funds for all things cancer related and all monies raised go to research in finding a cure for this horrible disease that so many people are still affected by.
It all started with the most absurd dare you could imagine. Connie Johnson, a young mum of two, who was told that she was terminal with Breast Cancer and had to get her affairs in order. Instead, she sent her brother, actor Samuel Johnson (best known as the guy who played "Molly"), to ride around the entire country on a unicycle to personally remind every young mum in the land to check their boobs and then "Love Your Sister was born".
We are proud to announce that we have partnered up both SWIB & SBA for our March
Event to fundraise for "Let's Kick All Cancer's in the Butt" with all proceeds going to Love Your Sister.
This brings us to the request for monetary donations and prizes that can be raffled so we can look to beat this horrible disease that we all know has affected so many peoples loved ones. All donations can be in the form of items to be auctioned, monetary to support the fundraising efforts by all as community or to sponsor the event and cover the costs of hosting such a massive operation here in this community.
Samuel Johnson himself is going to be speaking on the night about all things Cancer and his journey in life which will be something you won't want to miss. He is an inspiration to many who I know will enjoy listening to his wisdom and experiences in life and through Connie's journey as well.
We thank you for your support and if you wish to assist in any way through donations or items for auction, please contact Tracey Stoll on tracey@bwcompliance.com.au or 0447 612 727.
Money can be donated at our local Sunbury Bendigo Bank.
BUY TICKETS