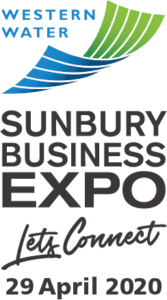 Dear SBA Members, Expo Sponsors and Exhibitors,
We wish to provide some thoughts as we address the coronavirus pandemic.
First and foremost, our priority is the health and safety of our SBA members, sponsors, exhibitors, as well as the wider local community.
We apologise to our sponsors and exhibitors affected by the postponement of the Sunbury Business Expo to a future date.
There were lots of thoughts but the overriding one was that of being of value and relevance to the Sunbury Business Community.
Decisions are being made by our Government in rapidly changing and evolving circumstances, but we believe they are the right and necessary ones. We also want to extend our thoughts to those businesses affected, including those in the SBA.
The local small business community need assistance to 'survive" in the upcoming months.
We believe our SBA committee can now better serve by assisting small business to survive rather than devoting time to the expo.
We are grateful for your support and understanding and we wish you and your families all the best.
——