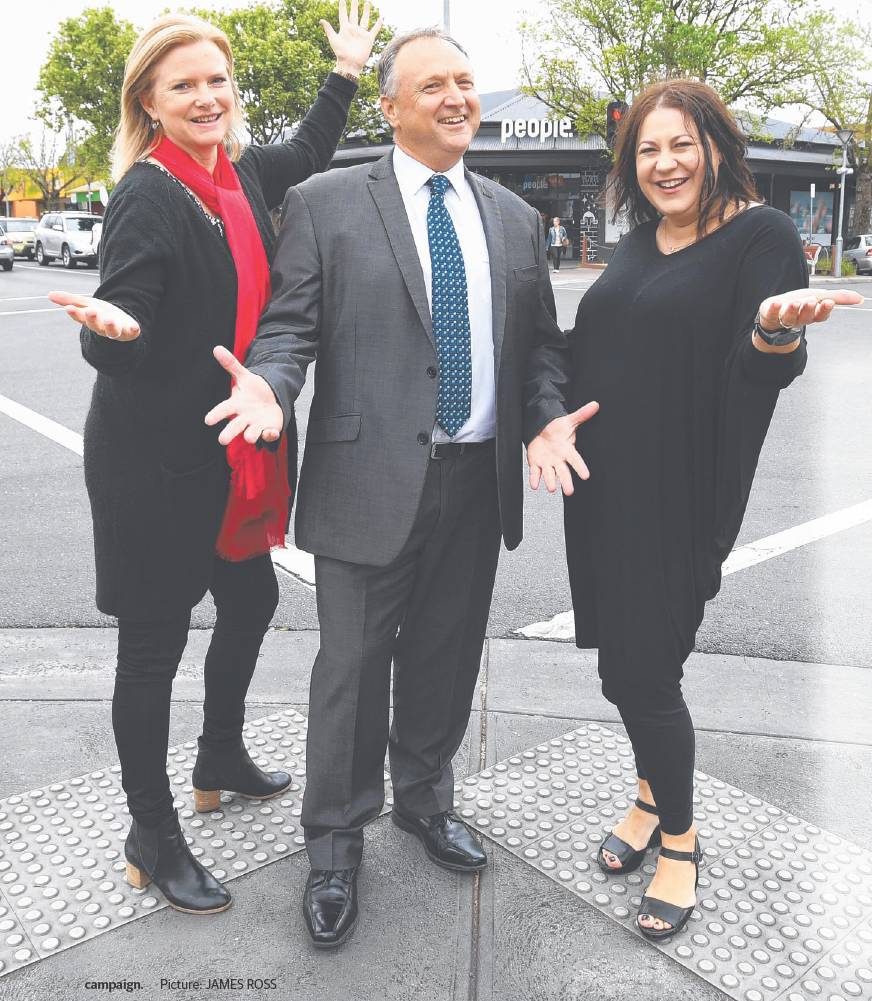 The Sunbury Leader front page article, 31 October 2017, features the support for the Leader's I Love Sunbury Traders campaign.
Local business leaders Marnie Harding, Michael Osborne and Sylvia Unfersorben welcome the local papers efforts to get behind our new Business Expansion and Retention program.
Each week the campaign will promote retail success stories, the diversity of business and how shoppers can support them further.
"Buying local is a win for employment and families in the town", says Michael Osborne, SBA president.